Freelance Videographer
I'm a dedicated freelance videographer based in London, UK. I've been working in the area of video production for the last 15 years. My expertise spans a wide spectrum of filmmaking, with a specialization in brand-funded, PR, social media-centric content, advertising, charity films, corporate videos, and news-related productions. I'm well-versed in managing solo productions or seamlessly integrating into your existing team. Additionally, I have experience in preparing ATA Carnets for seamless work abroad, ensuring the smooth movement of equipment and materials for international and EU projects.
My videographer skills encompass directing, camera operating and editing. I'm often hired as a freelance videographer to handle all aspects of production, but I'm equally adept at taking on individual roles to meet your specific needs.
Key skills I offer as a videographer:
Camera owner/operator
CAA authorised drone operator
Experienced at lighting productions
Green screen and studio capable
Large selection of equipment with transport
Extensive experience working internationally including ATA Carnet preperation
Pre-production preparation
Highly proficient at editing
Skilled interviewer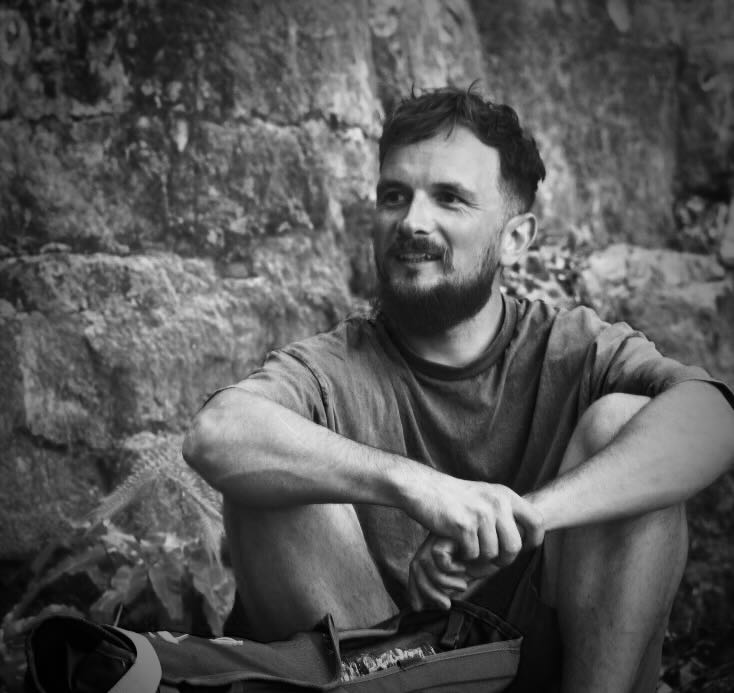 Contact Jon Collins
+44 (0)7908 252 703
Equipment I Use
My experience covers many different camera systems and setups. I own a variety of camera systems including the Sony FX9, Sony FX6 and various smaller and action camera setups. I'm a CAA approved drone pilot with access to the latest DJI Mavic Pro 3 drone. I've also experience operating other camera systems including ARRI and RED systems.
I understand the importance of weaving a compelling narrative that engages the audience and leaves them eager for more, whether it's producing a VT ready for broadcast on ITV or crafting a dynamic social media advert for platforms like IGTV.
My skills as a freelance videographer have evolved in response to the changing video consumption landscape, transitioning seamlessly from traditional broadcast VTs to creating online content for platforms like YouTube and social media. I've had the privilege of collaborating with industry giants like Amazon, Heineken, and Twinings, reaching millions of viewers through our online video productions.
I am well-equipped to handle a wide range of projects, whether working solo or as part of a skilled team. My videography toolkit includes state-of-the-art camera systems such as the Sony FX9 and Sony FX6, alongside various smaller and action cameras. What sets me apart is my CAA-approved drone operator status, complete with operating authorization and a GVC certification, allowing me to capture stunning aerial footage with high-quality drones, adding a unique dimension to my work.
In addition to my camera equipment, I have a comprehensive set of portable lighting gear, sound kits featuring wireless lavaliers and shotgun microphones, and a versatile collection of lenses for diverse shooting situations. Whether it's studio lighting or natural light, I adapt to the project's specific needs, using my lighting expertise to infuse cinematic quality without unnecessary expenses. I also have a range of top-quality grip equipment, including gimbals (DJI RS3 Pro), dollies, automatic sliders for operatorless shooting, and Easyrig setups, ensuring the delivery of top-tier freelance videography services.
Types of videos I make
My portfolio showcases my expertise in producing various types of content as a freelance videographer. This includes sat-down interviews, scripted drama-inspired films, humorous comedy sketches, attention-grabbing viral PR stunts, and thrilling adventure films. My work spans from 10-second shorts to 10-minute masterpieces, catering to a wide range of content needs.
Throughout the production process, I provide comprehensive support, from developing initial treatments to navigating the pre-production stage. As a director, producer, and location shooter, I ensure seamless project execution during production. Post-production sees me expertly editing and assembling different cuts for various mediums, resulting in a polished final product.
As a versatile freelance videographer based in London, I am adept at tailoring content to suit various platforms. I specialize in creating content for social media, covering platforms like YouTube, Facebook, Facebook Stories, Instagram (grid), Instagram Stories/IGTV, Twitter, LinkedIn, and more. My extensive and diverse client portfolio spans well-known household names like Amazon, EE, and Heineken, as well as small start-up companies and noteworthy organizations, including the Government, FIFA, and UNICEF. I also collaborate with broadcasters such as ITV, contributing my expertise to their video production needs.
Based in London, I am more than willing to travel both nationally and internationally. I come equipped with experience in organising and traveling with ATA Carnets, facilitating work across the EU and beyond.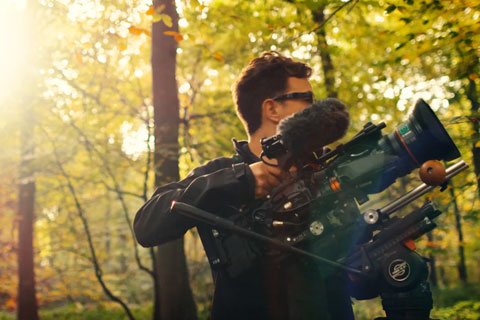 What is a Videographer?
The term videographer (also known as filmmaker or multi-skilled operator) relates to the process of capturing video content. This is often done in small teams of 1-3 people, which whilst being more cost effective, often leads to more practical results in shorter timescales.
PR Videographer
Videographers are often used on jobs for PR agencies, brands and charities. For example, a PR agency may have a launch of new product or a point of brand activity. A PR Videographer will then be responsible to capture the event, tell that brand story and produce content related to that. In a world of social media and brand captivation, a videographer often has to understand how that content they are capturing can be adapted for different social media platforms. For example, YouTube tends to suit quite long form content in widescreen HD or 4K, where as social media platforms like Twitter or Facebook tend to favour shorter videos in a square (1x1) aspect ratio with captions.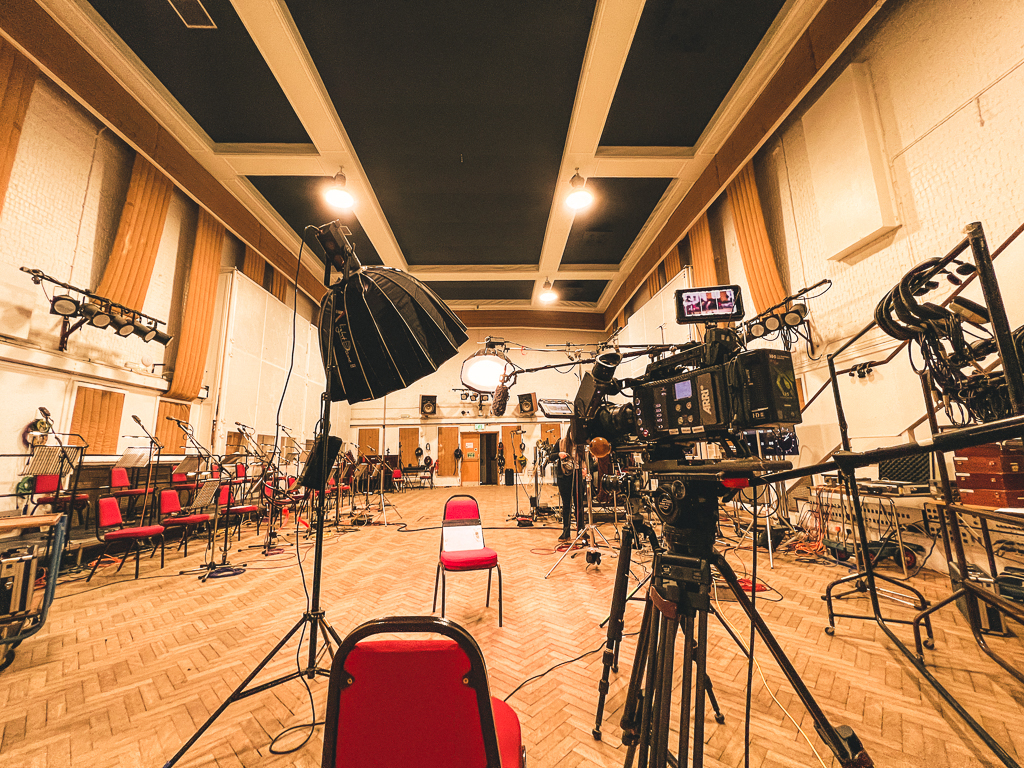 Charity Videographer
Charities often use videographers as it can be a lot more straightforward than using a larger production team. With limited budget and potentially vulnerable contributors, videographers are often able to approach the situation in professional and friendly manor which won't scare the person in front of the camera, ensuring better results. This is often more budget friendly too as a single person can capture the content that 3 or 4 maybe required to do through more traditional routes.
A freelance videographer often has their own equipment which they know inside out and can use this to capture content where it would be impractical to send a large team into. They are then responsible for maintaining and managing that equipment which in larger production companies, often requires a whole team to do.
One of the most important aspects as a videographer, is understanding how to direct and manage onscreen contributors, talent and actors. Coming from a background in directing corporate videos and producing content for news channels, this comes naturally to me but it can be challenging. Often you're focusing on lighting, composition and audio levels and thus shaping, coaching and moulding what the person in front of the camera is doing or saying can be quite hard!
Videographer that edits
In my case, I'm capable at capturing the content myself (usually with a camera assistant or sound recordist), directing talent/contributors and then editing it all together into a package for delivery. This method tends to be quicker and more straightforward than sending content off to a separate editing team, as I already know the content and understand the sequence I imagined when I shot the content.
However, not all freelance videographers are also editors. Sometimes it can help allowing a separate editing process as, if time allows, a second pair of eyes and ears can often find different angles and approaches that aren't necessarily so obvious to the person who filmed it.
How to become a freelance videographer
To become a freelance videographer can be challenging. My route in took over 10 years and was not planned. Some people will go to university to study the subject but will have mixed results when leaving. The key to becoming successful is experience, knowledge and good personal skills.
Whilst there are a variety of routes in, a more traditional way of becoming a videographer would be to have a basic understanding of the process and the industry. This can be done from reading online articles, watching YouTube films and reading forums. Once you've got a basic understanding of the industry and you're 100% sure this is what you want to do, you start at the bottom and work your way up.
Often the entry point into the production industry will be via working for larger companies or broadcasters. Equipment hire companies, big production companies or broadcasters are a good place to start. Here you may start by just driving a van and delivery kit, you may then get promoted into the kit room prepping equipment for jobs and then this may lead up the ladder to more involved positions - camera assisting, assisting directors and producers or even editing.
Student productions and no-pay gigs can be a good way of gaining experience. It's important to make sure you're not being taken advantage off but if you get an opportunity to see how the production industry works, this can be helpful in your quest to becoming a freelance videographer.
Camera owner/operator

CAA authorised drone operator

Lighting/sound capable

Pre-production preparation

Highly proficient at editing

Skilled interviewer

Camera owner/operator

CAA authorised drone operator

Lighting/sound capable

Pre-production preparation

Highly proficient at editing

Skilled interviewer